Evelyn Sibley Lampman Award
The Evelyn Sibley Lampman Award was established in 1982 to honor a living Oregon author, librarian, or educator who has made a significant contribution to Oregon in the fields of children's literature and library services. It is awarded annually by the Children's Services Division of the Oregon Library Association.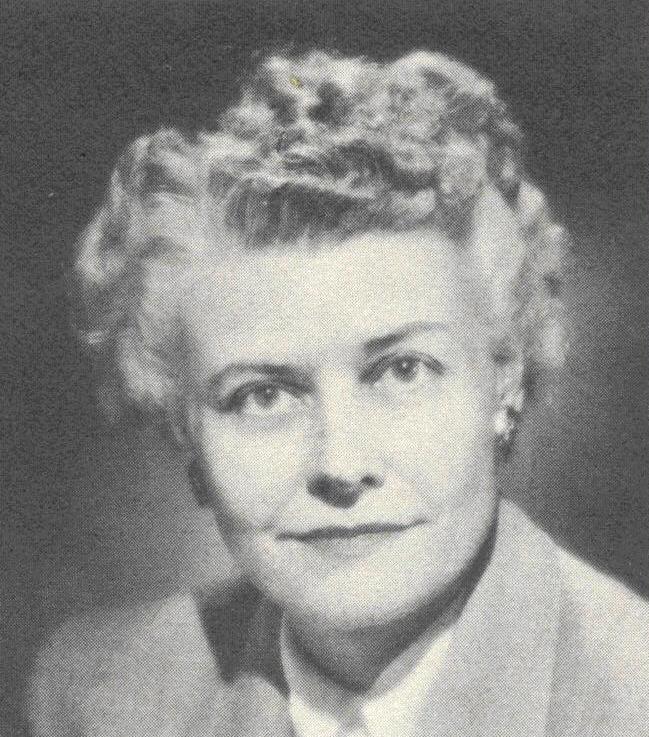 The award is given in memory of Evelyn Sibley Lampman (1907-1980), noted Oregon teacher, journalist, and author of children's books.


---
2014 Evelyn Sibley Lampman Award Recipient
Lee Farren Teacher, Librarian & Volunteer
The Children's Services Division of the Oregon Library Association has selected Lee Farren from Ukiah, Oregon to receive the 2014 Lampman Award.
Lee Farren was excellent choice for this year's Lampman Award. For the past 10 years she has touched the hearts of the children of Ukiah encouraging them to engage in reading, writing, art and literature. She has made a real difference for the children of this small Oregon community, and has helped lessen the load for the other adults who work with these children.
Lee earned her teaching certificate and media specialist endorsement at Western Oregon University then headed out to be a school librarian in Harrisburg. After a year she moved on to Milton-Freewater where she stayed for eleven years. She taught art and language arts in Milton-Freewater while continuing her own education and receiving her MTE from Eastern Oregon University.
Since 2001 Lee has been volunteering in Ukiah, Oregon; a community of approximately 250 people where everyone's effort count and make a difference daily. Lee is an inspiration to all of those around her. Literacy is Lee's passion and she shares this passion with the elementary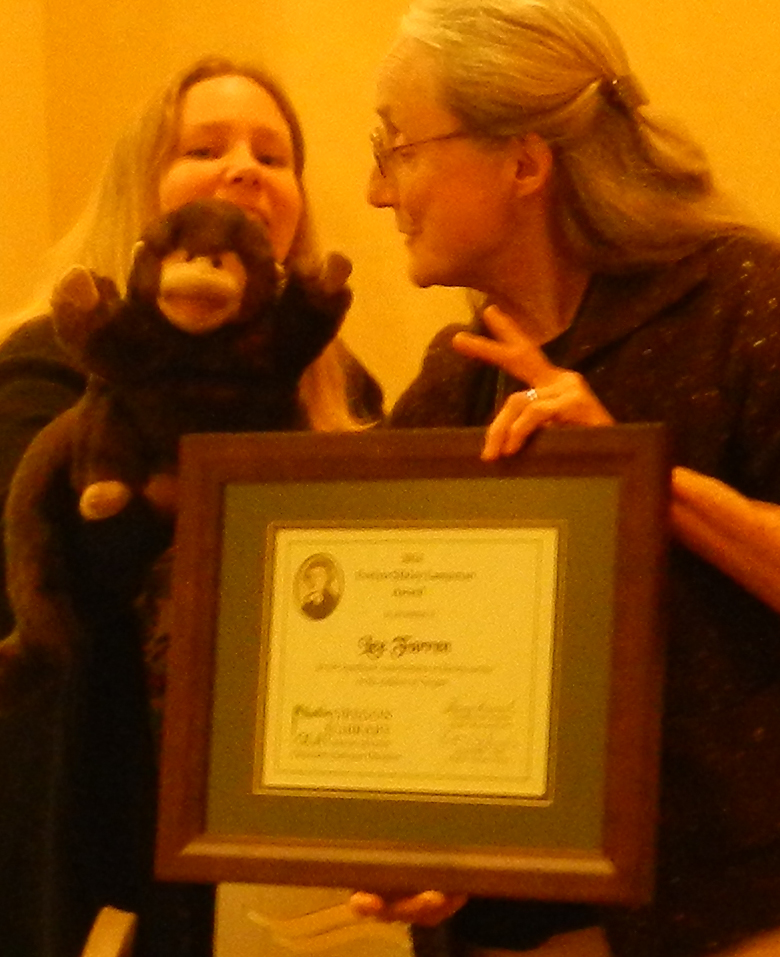 school children of Ukiah every week, showing them what it looks like to love books.
"Lee sees need, and uses her knowledge and kindness to help in a wide variety of ways" says Daniel Korber, Ukiah Schools Superintendent. Lee wears many hats in Ukiah: school Budget Committee member, story time organizer and leader, art instructor, art show coordinator, mentor to students, library book recommender, writer and editor of the City of Ukiah Newsletter , tutor for English language learners, Writer's Workshop co-creator and leader, book club participant, and the puppeteer who gets George to inspire her youngest students.
Norma Barber, English teacher at Ukiah Middle and High School, says of Lee, "Through all of this work, Lee had never bragged that she is a published writer, that she is a freelance writer, that she is a past school librarian, or that she has taught writing. She simply works at her craft, and as she does, she demonstrated that reading and writing are important aspects of our lives."
Lee was nominated for the Lampman Award by Daniel Korber, Norma Barber, Melinda Scarlett and Sherri Contreras.
---
Lampman Nomination Requirements

Past Evelyn Sibley Lampman Award Recipients:
Nell Colburn (2013)

Linda Bellock (2012)

Hope Crandall (2011)

Roland Smith (2010)

Renea Arnold (2009)

Carmen Bernier-Grand (2008)

Carol Reich (2007)

Cynthia Rylant (2006)

Virginia Euwer Wolff (2005)

Ellen Fader (2004)

MaryKay Dahlgreen (2003)

Judy Harold (2002)

Steven Engelfried (2001)

Nancy Spaulding (2000)

Tom Birdseye (1999)

Barbara McKillip (1998)

Jim Scheppke (1997)

Aletha Cox (1996)

Sandi Olmstead (1995)

Rebecca Cohen and Rick Steber (1994)

Patricia Blair (1993)

Walter Minkel (1992)

Eric Kimmel (1991)

B. J.

Toewe

(1990)

Peggy Sharp (1989)

Irene Bennett Brown (1988)

Ursula LeGuin (1987)

Irene Brady (1986)

Nonny Hogrogian (1985)

Eloise Jarvis McGraw (1984)

Patricia Feehan (1983)

Walt Morey (1982)