News & Events
Save the Dates
Friday, March 15, 2013 - CSD Spring Workshop - Salem Public Library
April 24-26, 2013 - OLA/WLA Joint Conference - Vancouver Hilton

Oregon Reader's Choice Award
The Oregon Reader's Choice Award was founded in 2010. The award is intended to be a fun and exciting way for Oregon youth in grades 4-12 to become enthusiastic and disciminating readers. During the course of the school year, Oregon students choose their favorite book in a real-life democratic process.
Click for More Information: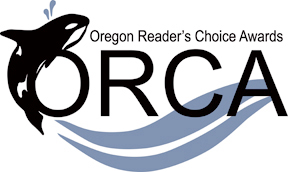 2013 Lampman Announced
Nell Colburn, librarian
Amo Leer
Twenty rural libraries were chosen by the Oregon Library Association to receive 700 children's books in Spanish and bilingual. These books will fill about 8-10 shelves for children with a 3rd grade reading level and less. This is possible thanks to a generous donation by an anonymous donor who cares that every kid has a book to read. Click here for more information.

Mission
The defining goal of the Children's Services Division is to provide support and continuing education for Oregon's children's librarians and support staff who work in children's services.

The purpose of this site is to improve communication among Division members, publicize Division events and activities, introduce new and prospective members to the Division, and to link to useful Internet sites. Bylaws: Chapter 11A , Chapter 11B
---
Subscribe to CSD's electronic mailing list Kids-Lib
Join Children's Services Division!
Contact Jane Corry, janec@multcolib.org for membership information.