What's new at OASL?

OASL Certificates of Appreciation in recognition of our community partners.
OASL would like to recognize programs, events and organizations in our community that support strong school libraries.  OASL encourages nomination of community partners deserving of recognition at the state level. 
---
Congratulations to Amy Wilde, winner of OYAN's You're Excellent Award (OYEA!) from the Oregon Young Adult Network, a division of OLA. Amy is the librarian at Cascade Middle School in Bend and was recognized at the Spring 2016 OLA conference.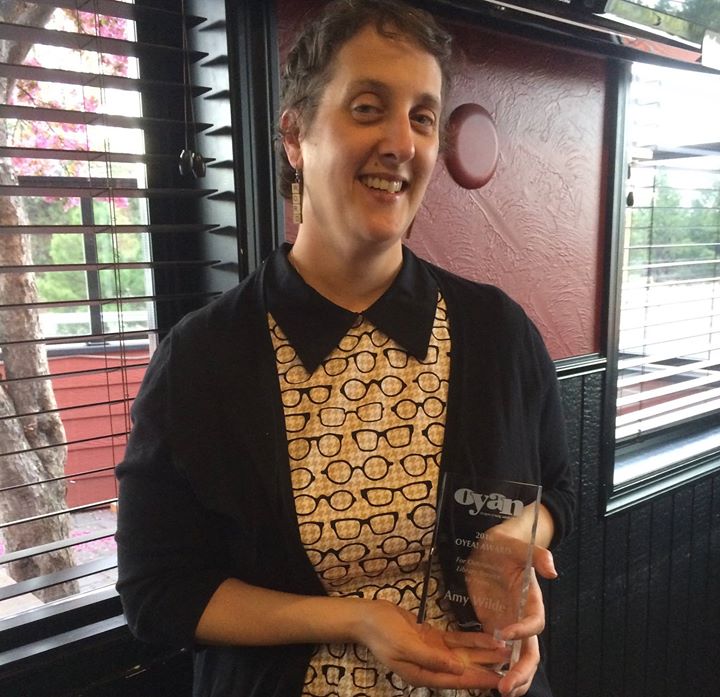 See the wonderful article on the Bend LaPine Facebook page here. Also the Spring 2016 OYAN Review has an article about this here on page 3. 
"In addition to her varied work in the school library, Amy was commended for teaching engaging lessons on research and leading the school's Where Everyone Belongs group of student leaders who organize welcoming activities and teach lessons to other students. She is, it was noted, innovative, resourceful, and inspiring to be around…"
---
Congratulations OASL member Jean Gritter, librarian at West Albany High School. Jean as well as a teacher and a district-level staffer from Greater Albany Public Schools are the recipients of the 2016 Intellectual Freedom Champion Award from the Oregon Library Association. Congratulations to the trio!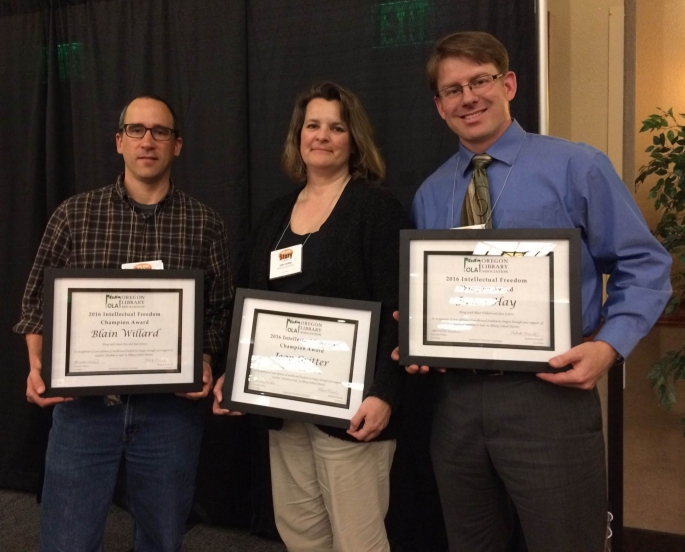 ---
Please visit OASL's new Zazzle store. 

Zazzle has frequent sales, so check them out before you buy!
---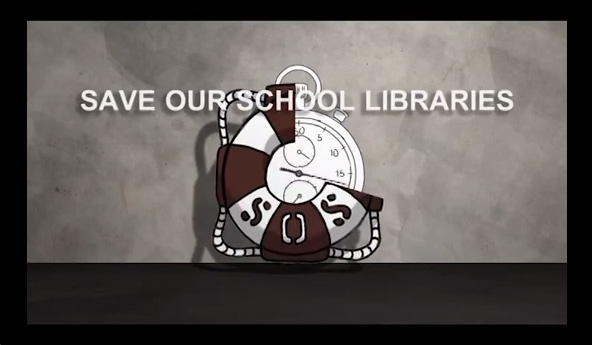 Click the image above for the "Save Our School Libraries" Advocacy Video. Also, please visit our Parent Advocacy page.
---
A strong school library program includes instruction to support student achievement of standards in:  Information Literacy, Reading Engagement, Social Responsibility and Technology Integration.
These standards were adopted by the State Board of Education on Jan. 22nd, 2015.